Mulch provided by Barky Beaver Mulch Company.

All orders due February 1st.  Please place orders as early as possible.


Delivered to your door by Eastern players on Friday 3/1 and Saturday 3/2. Weather delay will be the following weekend 3/8 and 3/9.

Delivery area includes a general 20 miles radius from Eastern but we have previously delivered to Shelbyville, Taylorsville, LaGrange, Valley Station, Portland, and Southern Indiana.

A PayPal account is not needed to process orders if you want to use a credit/debit card.The form can be downloaded from the following link if you prefer to pay by check.
PDF Order Form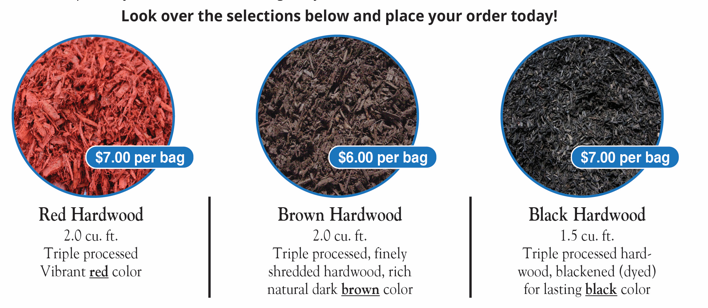 Thank you for supporting Eastern Baseball!
Please fill out the form below to order mulch.